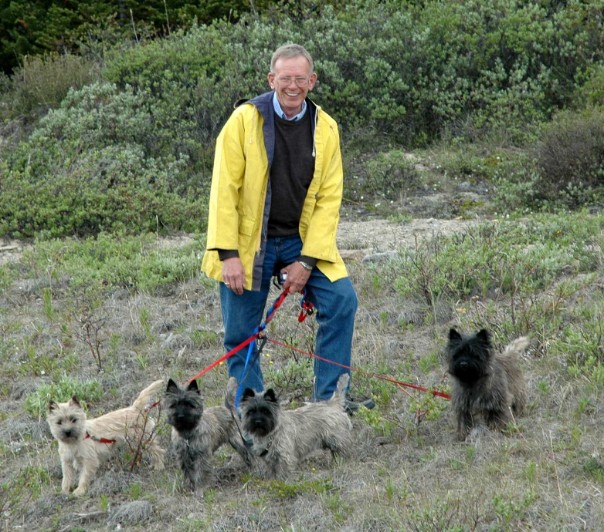 A recent trip we took to Jasper. When you Have four dogs on leashes, the lines get all tangled up and braided, it makes them much easier to control, lol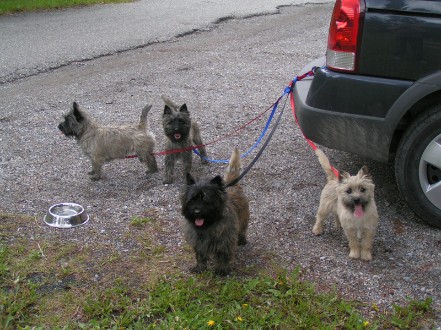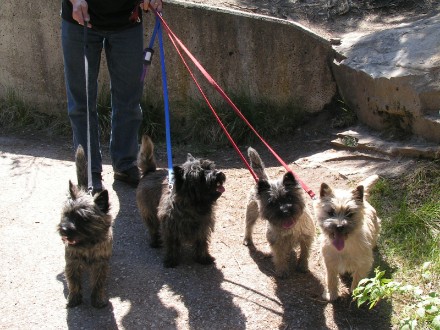 Athabasca Falls..Everyone loved them as we walked along.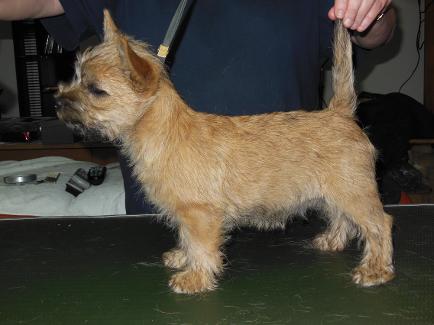 Our Newest family member, Cairnisles Sharp Dressed Man. "Dallas" You can see here i have just taken off his puppy fuzz, and now we wait and see and enjoy him..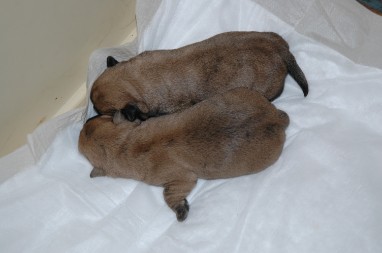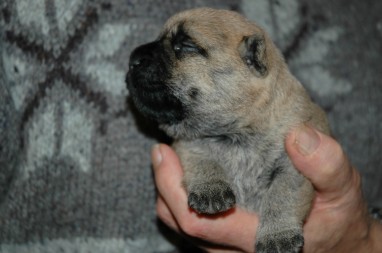 Marco... 2 weeks old eyes are just starting to open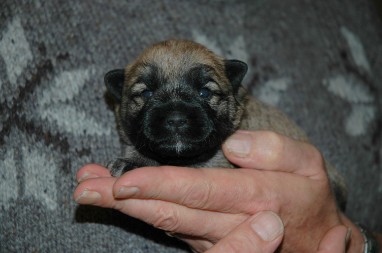 Polo... 2 weeks old..his eyes are open already.