Proud Mama Ch. Bonniedee Lady of Starlight

(Pippen)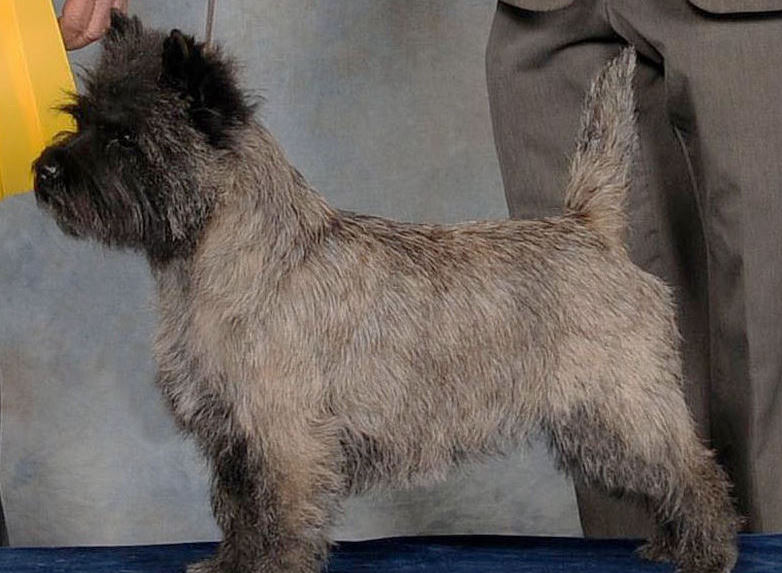 Proud Papa, Ch. Quarrydene Victory By Day

(Indy)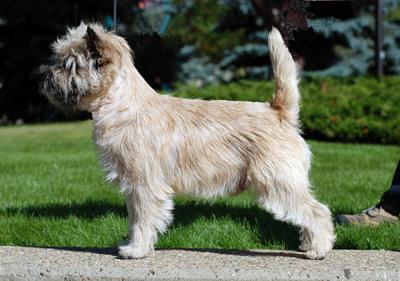 Cairnisles Suits me to a T ( Tia) 8 weeks old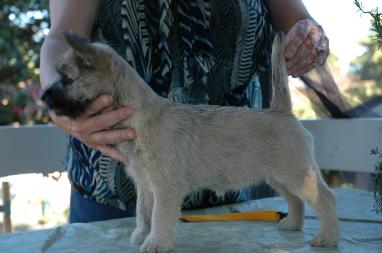 Cairnisles Mr Hobbes ( Hobbes) 8 weeks Old . Mr Hobbes Lives in Winnipeg Manitoba and at 10 months old about to start his showing career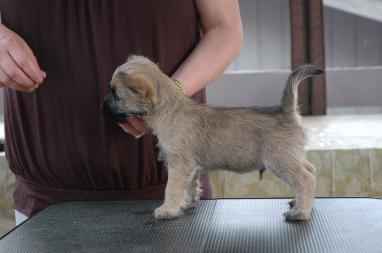 We Played and we played, then we slept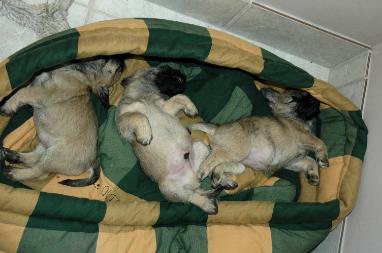 Hello I am 2 weeks old, and just opened my eyes. April 22 2012 ( Tia 2 weeks old)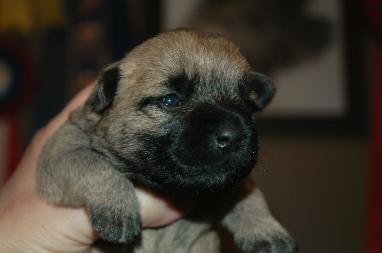 Pippens pups, 4 girls and 2 boys, 3 days old
Parents are:
Ch.Quarrydenes Victory By Day X Ch. Bonniedee Lady of Starlight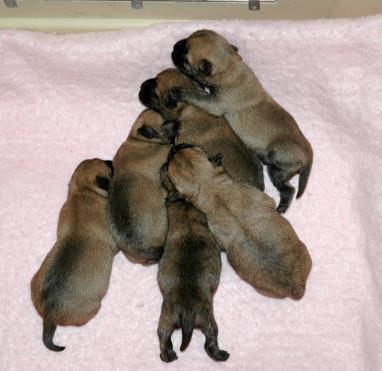 Proud Papa, Ch. Bonniedee On the Road again

Willow 12 weeks old. Willow has now gone to live in Florida with Nick Furillo as a pet and hopefully later, a Show dog. Good Luck Willow!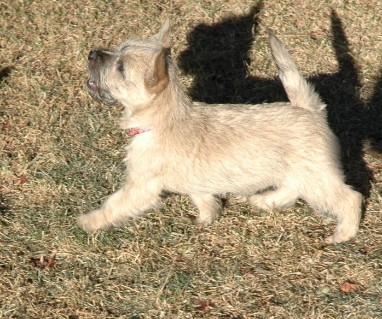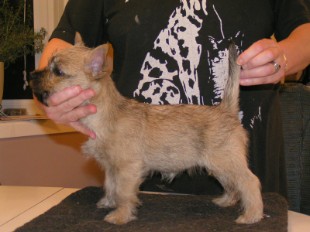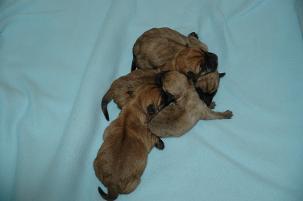 Our New babies Born Oct 7 2011
2 girls and 2 boys

Red Boy 7 weeks old (Moved to Medicine Hat)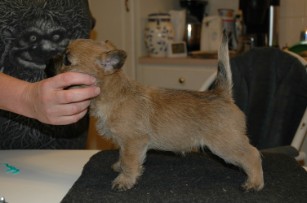 Wheaten brindle boy 7 weeks old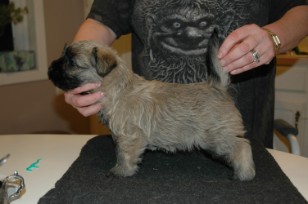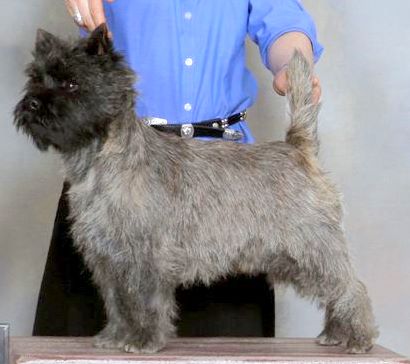 CAN/AMCH Quarrydenes Gambling Man. Sire to these Pups (Chip)
Pups first time out at 1 month old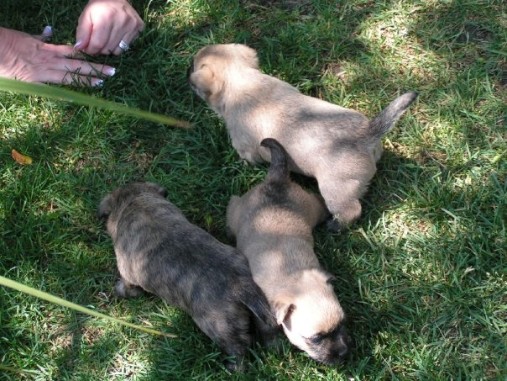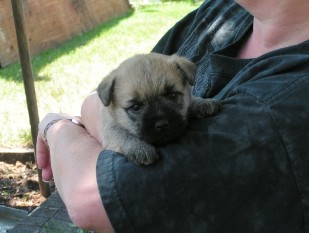 All 3 Chip Dips at 6 weeks old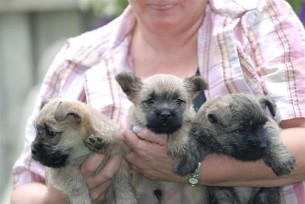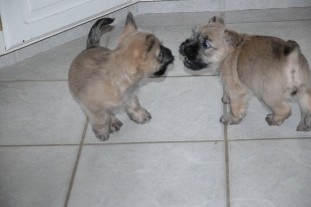 My what big teeth you have.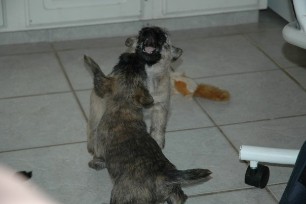 Chip Dips minding their manners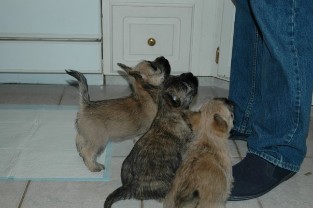 First camping trip..my Canadian Cairn!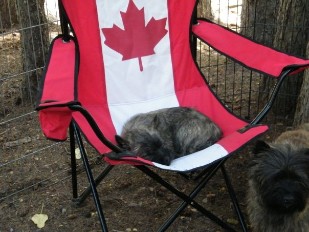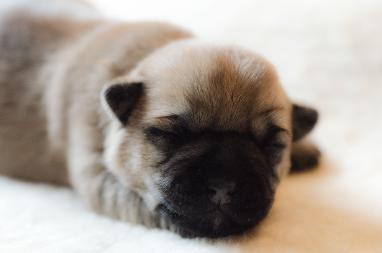 Shhhh,... we are sleeping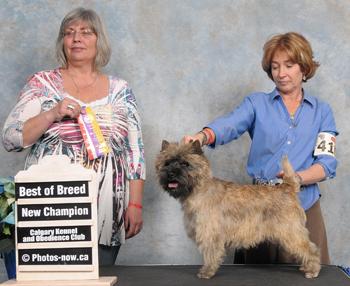 Proud Papa... Ch. Runrigs Whiskey and Women
Mac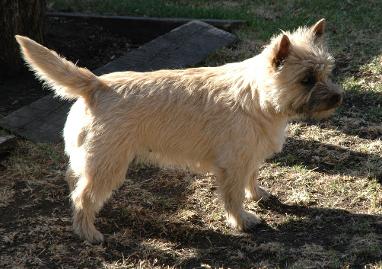 Proud Mama, Ch. Cairnisles Pixilated
Dott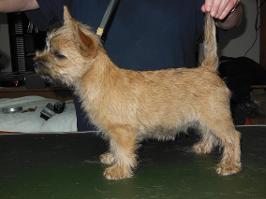 "Dallas"
Cairnisles Sharp Dressed man
A Dott and Mac Son. Looking forward to see what this boy will do one day!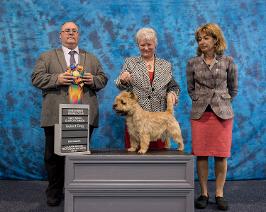 GCh Cairnisles Sharp Dressed Man
Dallas exceeded all our expectations so far, and I am looking forward to more great things from this wonderful dog!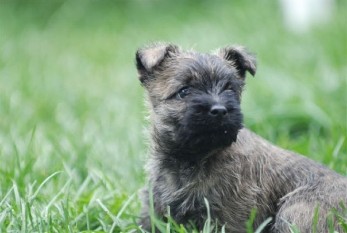 Davy 6 weeks old already he was catching eyes..what a handsome lad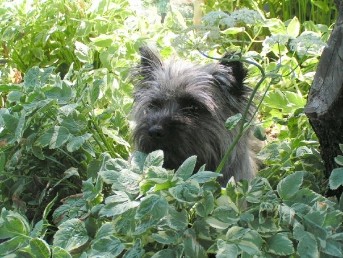 Pippen hiding from the Chip Dips in the tall plants during the pups first outside adventure. keeping an eye on the babies but letting them explore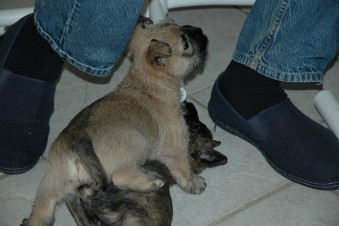 Who me? I'm not hurting him..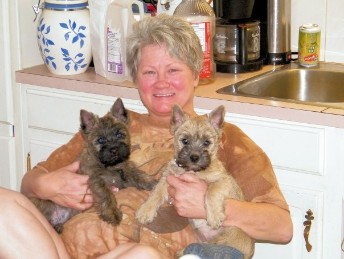 Dott and Davy at 4 months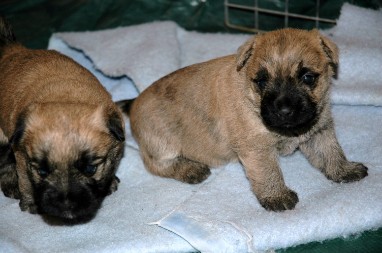 Dotts Babies 4 weeks old on the Left "Polo" AKA Titus
On the Right "Marco" Marco is in a show home now and on his first weekend out won BOW for 2 points.